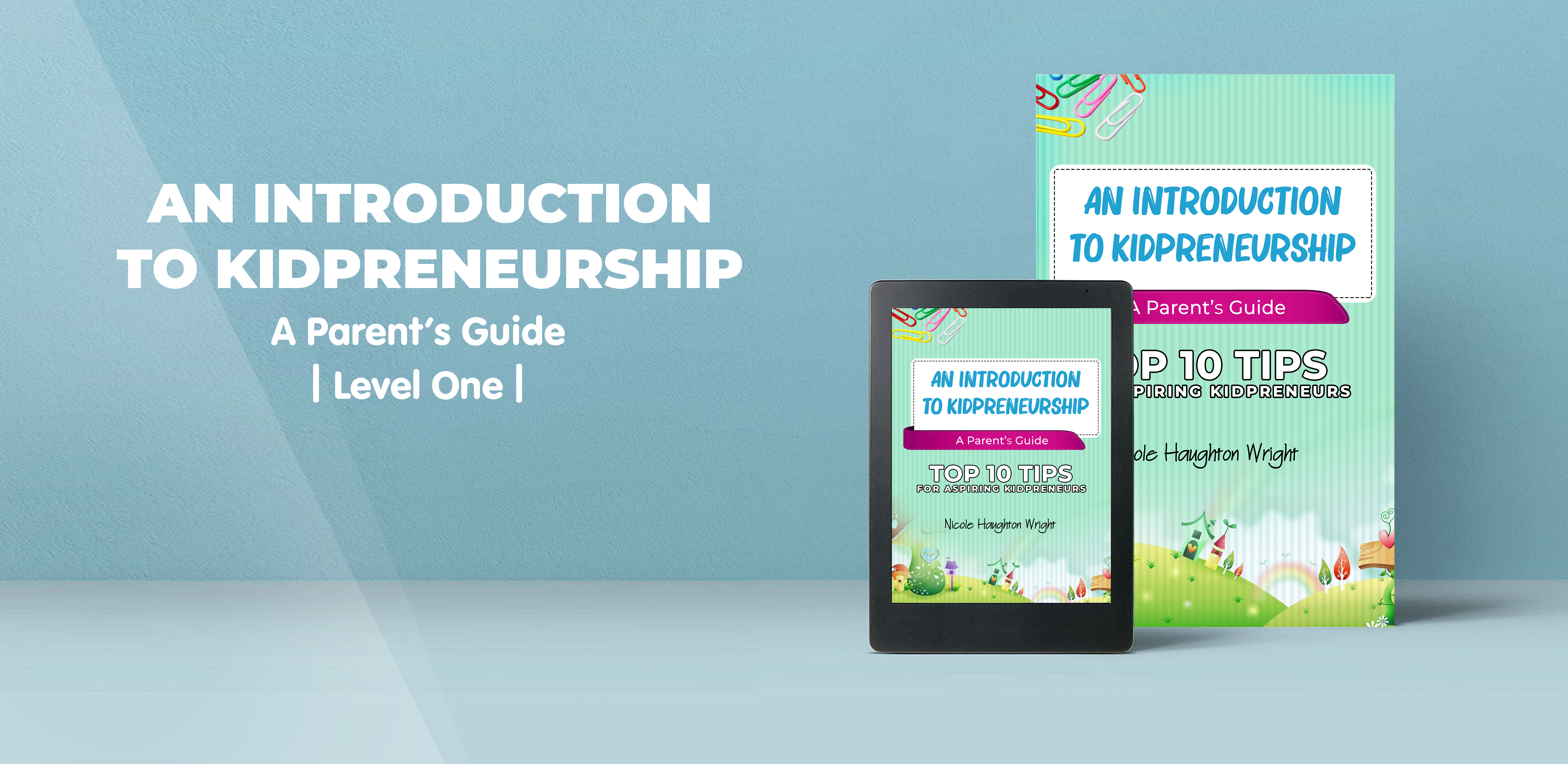 ORDER NOW: COOL MARKET
ORDER NOW: AMAZON
The Kidpreneurs in Action Podcast
Join our podcast Kidprenuers in Action on spotify. Hear inpiring stories about Kidpreneurship from actual kids in business and the parents who are helping them to make it happen
Products
Happy Cookies Made by Kids
YUMZ by Gray and Sumz "Happy Cookies Made by Kids" was started as a challenge set by Nicole Haughton Wright for her two young children to develop a sense of independence and to learn about the principles of entrepreneurship. Started in late 2020 by Gray (6) and Summer (4) with the help of their mum, YUMZ Happy Cookies is now a trademarked brand with its own Instagram page yumz.happycookies. The kids bake, package and sell chocolate chip cookies and sugar cookies. They also sell branded kids aprons and pre-made cookie dough kits for baking.
AN INTRODUCTION TO KIDPRENEURSHIP: A Parent's Guide
An Introduction to Kidpreneurship: A Parent's Guide "Top 10 Tips for Aspiring Kidpreneurs". This book is a kid-friendly guide to entrepreneurship that will help parents to assist and encourage any child between the age of 5-11 expressing an interest in starting a business. It highlights ten top tips and with each tip comes there is an easy to complete workbook entry for parent and child to complete together. These comprehensive tips will provide a clear and concise understanding of the steps to be taken to create a business. This book introduces entreprenuership to children in a fun and creative way. There is a level two book in production which will have greater focus on marketing, sales and business planning. Level two will target older kids from 11-17 years.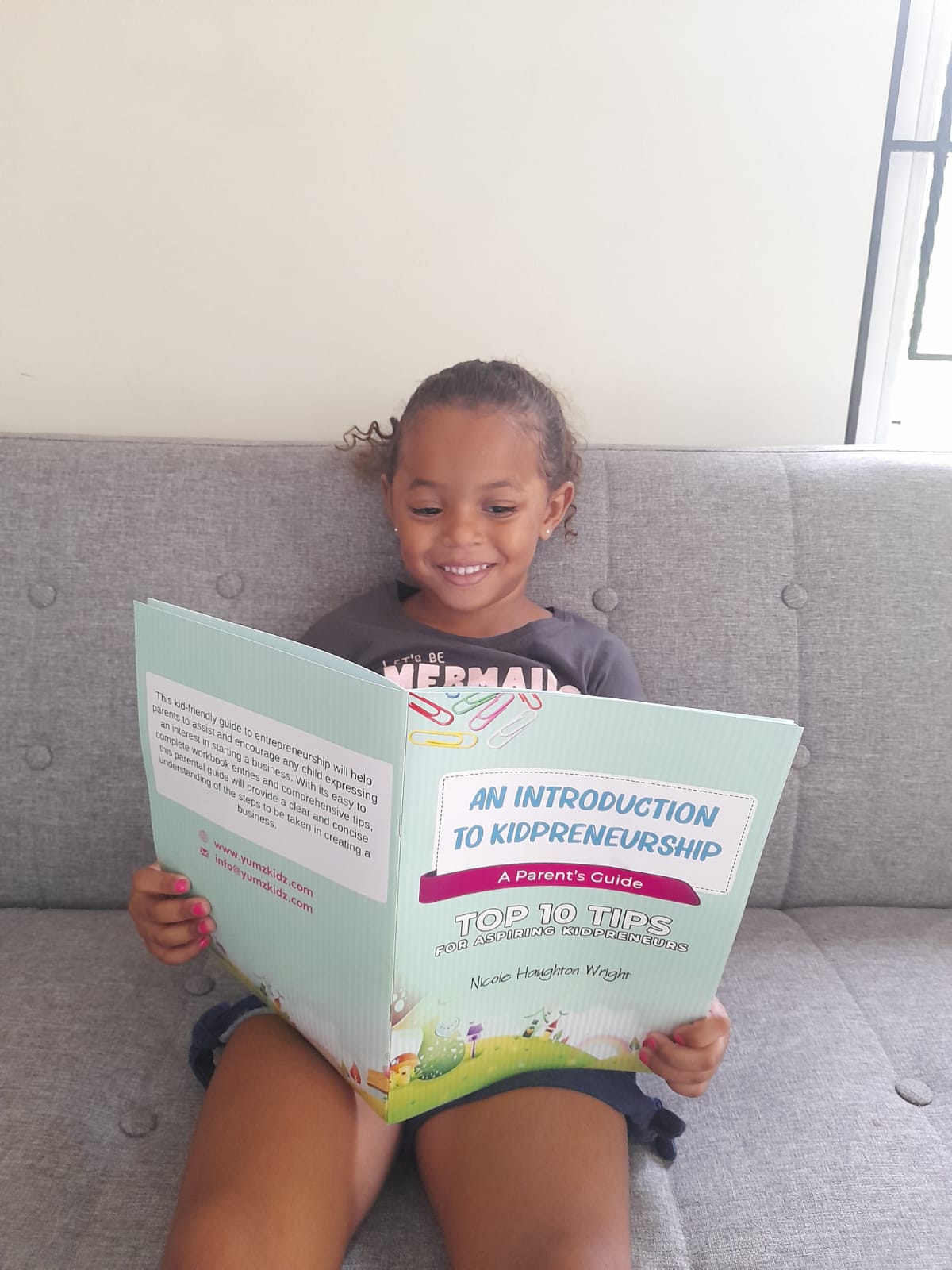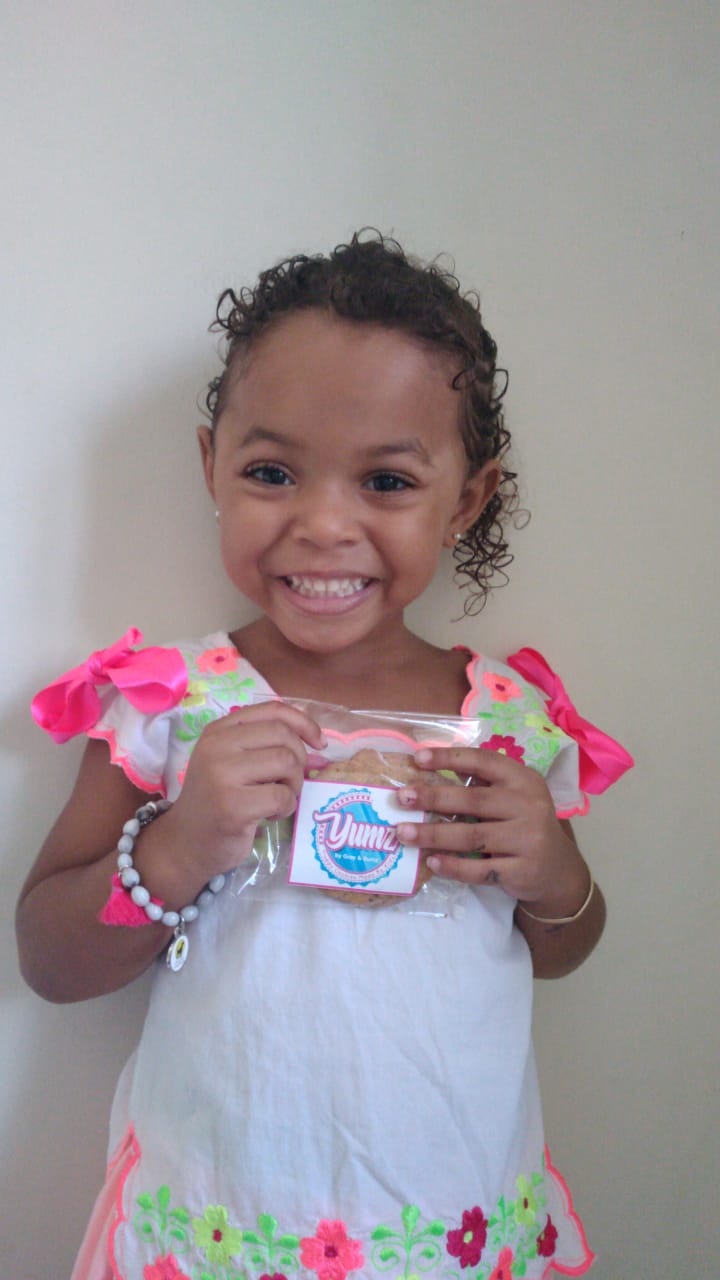 About Us
Our goal at Yumz Kidz is to positively shape young minds through entrepreneurship in the areas of business, marketing, branding and financial literacy. Our vision is to establish children's labs worldwide for innovation and creativity through entrepreneurship in collaboration with the global NGO community. Our mission is to empower children of all ages with the tools and confidence to start their own business.

About The Author

Nicole Haughton Wright grew up in an entrepreneurial home as a fourth generation member of a family business. Haughton's Pharmacy Limited was founded by her great grandfather in 1920 and is still in operation today, over 100 years later. Visit Haughton's Pharmacy Limited on Facebook and Instagram. A former Miss Jamaica Universe; this marketer, wife and mother of two is passionate about teaching her children the principles of entrepreneurship and fostering an interest at an early age. Her son, Gray (7) and daughter, Summer (5) are the proud owners of their own cookie business, YUMZ Happy Cookies. read more